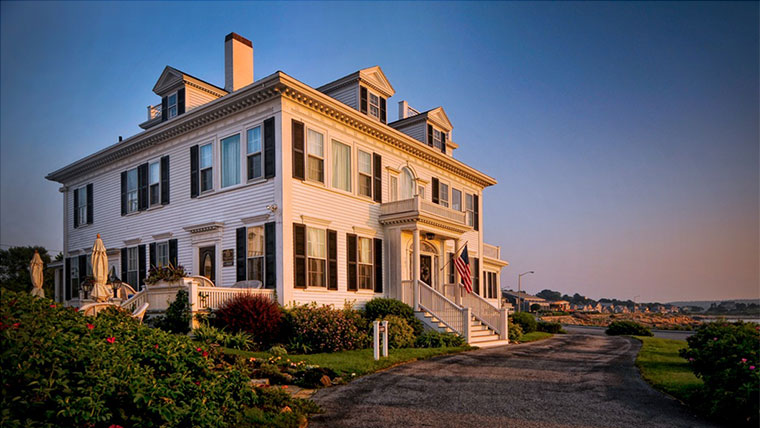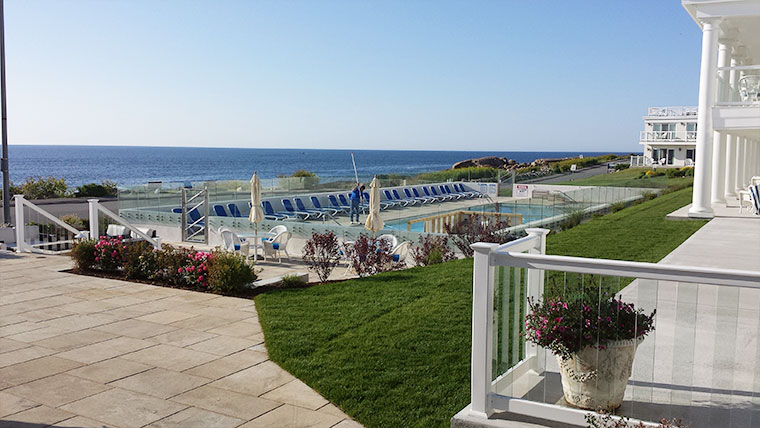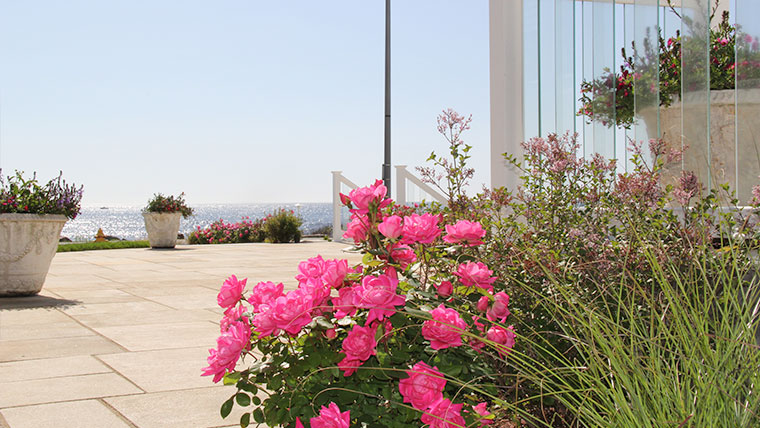 Explore Bass Rocks Ocean Inn, A history steeped in tradition
Anchoring the rocky coastline of Gloucester, The Bass Rocks Ocean Inn is a historic oceanfront hotel on Massachusetts' north shore that has enchanted visitors for well over half a century. This serene, beloved inn delights with breathtaking ocean views and services and amenities that encourage guests to explore and embrace the charm of coastal New England.
Three picturesque buildings line our sweeping coastline, each offering spectacular ocean views from 51 beautifully appointed guest rooms. Whether you choose the historic Stacy House or the more contemporary accommodations of the Oceanfront House and Seaside House, you'll enjoy an atmosphere of relaxed luxury in which bike rides, cookouts, whale watching and evenings by the fire pit add up to a magical retreat from the real world.